Our thanks to author Can­dace Flem­ing for sit­ting still long enough to answer in-depth ques­tions about her con­cep­tion for, research into, and writ­ing deci­sions for Pre­sent­ing Buf­fa­lo Bill: the Man Who Invent­ed the Wild West, our Book­storm™ this month. Flem­ing's answers will inform edu­ca­tors, pro­vid­ing direct quotes from an oft-pub­lished biog­ra­ph­er of beloved books that will be use­ful for teach­ing writ­ing and research skills in the class­room.
When did you first sus­pect that you'd like to write about William Cody?
My first inkling occurred the morn­ing I opened my email to find a mes­sage from edi­tor Neal Porter. The sub­ject-head­ing read: "Yo, Can­dy, want to do a book?" Neal had just returned from a trip to Cody, Wyoming, where he'd bumped into Buf­fa­lo Bill. Neal was not only intrigued by Bill, but he also real­ized that it had been decades since an in-depth biog­ra­phy of the show­man had been writ­ten for young read­ers. But who should write it? He thought of me. Even though Neal and I had nev­er worked togeth­er before, we'd been mak­ing eyes at each oth­er for years. He hoped this project would final­ly bring us togeth­er. But I wasn't so sure. Buf­fa­lo Bill Cody? In my mind, he was just anoth­er dusty fron­tiers­man. A myth. A trope. Still, I decid­ed to give him a shot (no pun intend­ed) and ordered up his auto­bi­og­ra­phy through inter-library loan. As I opened the book's cov­er, I remem­ber giv­ing a lit­tle yawn. My expec­ta­tions were low. And then … I fell into his life sto­ry. What a self-aggran­diz­ing, exag­ger­at­ing, exas­per­at­ing, endear­ing, amus­ing, ques­tion-pro­vok­ing sto­ry­teller! The man who wrote that book mys­ti­fied me. Who was Buf­fa­lo Bill? Was he a hero or was he a char­la­tan? Was he an hon­est man or a liar? Was he a real fron­tiers­man or was he a show­man? I found myself sud­den­ly brim­ming with ques­tions. And I was eager to dis­cov­er the answers. ©
At what point did you know that you'd present his life in terms of truth and maybe-not-so-true?
I knew right away that I would have to address the ambi­gu­i­ties in Will's sto­ry. In fact, it was one of the rea­sons I was drawn to the project. I love the gray areas in his­to­ry. I'm not just talk­ing about gaps in the his­tor­i­cal records. You know, those places where we don't know for sure what hap­pened. I'm talk­ing about those places where we don't know what to make of the his­tor­i­cal truth. For exam­ple, Ben­jamin Franklin owned slaves. How do we fit that with with our image of the jovial, wit­ty inven­tor and states­man? What are we to make of that? Or, take Amelia Earhart. Many of the most often-repeat­ed sto­ries about her aren't true. Amelia made them up out of whole cloth. She lied. How does that jibe with our image of the dar­ing, but doomed avi­a­tor? What are we to make of that?
Too often, espe­cial­ly in non­fic­tion for young read­ers, we avoid the gray areas. We don't include these truths because we're wor­ried what kids will make of them. But I believe these areas are espe­cial­ly impor­tant for young read­ers … and most espe­cial­ly for mid­dle school and teen read­ers. These are read­ers who are strug­gling to dis­cov­er who they are and what they can be; they're strug­gling to fig­ure out their place in the world.
What's right?
What's fair?
What's moral?
The last thing they need is anoth­er san­i­tized, pedestal-inhab­it­ing, nev­er-do-wrong per­son from his­to­ry.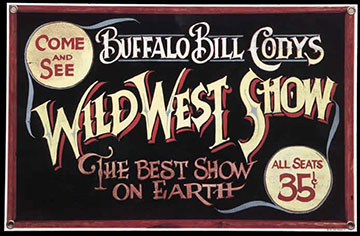 And so I decid­ed to include both Will's ver­sions of events, as well as accounts that con­flict with his. I inten­tion­al­ly incor­po­rat­ed oppos­ing view­points from both his­tor­i­cal fig­ures and mod­ern-day his­to­ri­ans. And I pur­pose­ly refrained from draw­ing any con­clu­sions from the his­tor­i­cal evi­dence. Instead, I chose to just lay it before my read­ers. Why? Because I want them to wres­tle with the ambi­gu­i­ties. I want them to come to their own con­clu­sions. I want them to see that sto­ries — espe­cial­ly true sto­ries from his­to­ry — are not black and white. They're gray.
Who was right?
Who was wrong?
I don't think it's my job to tell them. I'm not sure I could tell them.
Rather, I choose to tell all sides of the Wild West sto­ry — Will's side, the Native per­form­ers' side — with what I hope was equal clar­i­ty and com­pas­sion. What choic­es do each make under pres­sure? Why? No one is all good. No one is all bad.
You see, it's in the gray area between those oppos­ing val­ues that I hope read­ers will ask them­selves: What would I do in this sit­u­a­tion?
By includ­ing history's ambi­gu­i­ties, I am "kick­ing it to the read­er," as my friend Tonya Bold­en likes to say.
And this, I believe, is the pur­pose of non­fic­tion in the 21st cen­tu­ry — to encour­age thought, not sim­ply to pro­vide facts for reports.
When you begin your research, how do you lay out a strat­e­gy for that research?
I con­fess I nev­er have much of a strat­e­gy plan when I begin research­ing. Instead, the process is pret­ty organ­ic. I start with archival sources. What's already been writ­ten and col­lect­ed? I focus on pri­ma­ry sources: let­ters, diaries, mem­oirs, inter­views. This is where defin­ing, inti­mate details are found. As I read, I keep an open mind. I'm curi­ous and nosy and I ask lots of ques­tions. I actu­al­ly write those ques­tions down on yel­low ledger pads. And let me tell you, I end up with lots of ques­tions. I won't find the answers to all of them. I may not even try to find the answers to all of them. But in this way, I remind myself that I'm explor­ing, mak­ing dis­cov­er­ies. In truth, I have no spe­cif­ic idea of what I'm look­ing for or what I'll find. I let the research lead me. And, slow­ly, I begin to under­stand what it is I want to say with this par­tic­u­lar piece of his­to­ry.
In those ini­tial stages, do you use the library? The inter­net? Oth­er sources?
In the first throes of research, I'll use the Inter­net to dis­cov­er the col­lec­tions and archives that hold my subject's papers. I'll search for auto­bi­ogra­phies and oth­er first­hand accounts of the person's life. I'll note the names of schol­ars or his­to­ri­ans whose names pop up in asso­ci­a­tion with my sub­ject. That's the very first step.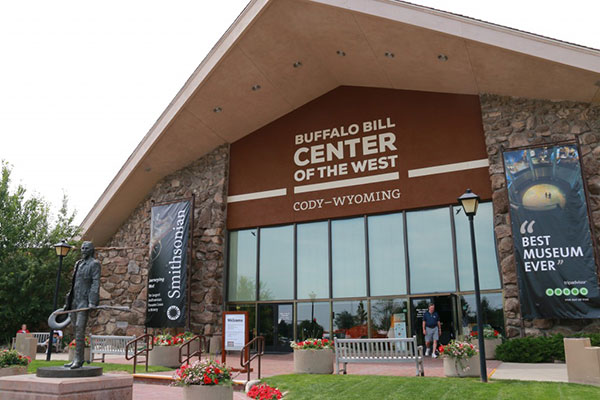 Did you vis­it the McCrack­en Research Library or the Buf­fa­lo Bill Cen­ter of the West?
The McCrack­en Research Library is part of the Buf­fa­lo Bill Cen­ter of the West. In fact, the library is just down the stairs from their muse­um. Yes, I vis­it­ed both. And I spent a week in the library, culling through years of scrap­books kept by Will, and Annie Oak­ley and oth­ers, read­ing mem­oirs and let­ters and diaries.
Would you rec­om­mend that your read­ers vis­it those loca­tions?
I would def­i­nite­ly rec­om­mend the muse­um to my read­ers. So much of the detri­tus of Will's life is on dis­play: his buf­fa­lo skin coat, his favorite rifle that he named Lucre­tia Bor­gia, the famous stage­coach from the Wild West. They even have his child­hood home moved in its entire­ty from Iowa to Cody! The place real­ly brings Will and his times alive.
What do you find to be most help­ful about vis­it­ing a muse­um where arti­facts are on dis­play?
Those arti­facts — left­overs of a person's life, if you will — are so human. Some­times we for­get that a per­son from his­to­ry was real flesh and blood. But then we'll see that person's well-worn car­pet slip­pers, or read a love let­ter he wrote to his wife, and we're remind­ed of that person's human­i­ty. Despite his place in his­to­ry, he still suf­fered from both love and sore feet, just like all of us do.
How do you go about find­ing an expert to con­sult with about your book?
Dur­ing research, cer­tain names start­ing appear­ing again and again. I will not only note these names, I'll do a quick Google to check on qual­i­fi­ca­tions, as well as how up-to-date their schol­ar­ship is. For exam­ple, a name that's cit­ed again and again in Cody research is Don Rus­sell. But Rus­sell wrote his sem­i­nal work almost forty years ago. Cer­tain­ly, his work is valu­able, but it's no longer the most recent schol­ar­ship. Young read­ers deserve the lat­est dis­cov­er­ies and newest inter­pre­ta­tions. His­to­ry is, after all, an ongo­ing process, one in which new facts are dis­cov­ered, and old facts are recon­sid­ered. So I turned to Dr. Louis S. War­ren, a high­ly respect­ed schol­ar of the West­ern US his­to­ry at the Uni­ver­si­ty of Cal­i­for­nia, Davis, as well as author of the crit­i­cal­ly acclaimed Buf­fa­lo Bill's Amer­i­ca. He very gen­er­ous­ly offered to read the man­u­script, mak­ing sev­er­al sug­ges­tions for changes, as well as point­ing me in the direc­tion of the lat­est Cody schol­ar­ship. He also sug­gest­ed I con­tact Dr. Jef­fery Means, an asso­ciate pro­fes­sor of Native Amer­i­can His­to­ry at the Uni­ver­si­ty of Wyoming and an enrolled Mem­ber of the Oglala Sioux Tribe for his unique per­spec­tive on my book, par­tic­u­lar­ly in regards to Great Plains Indi­an cul­ture.
Do you research the pho­tos you'll include in the book at the same time as you research the his­tor­i­cal and bio­graph­i­cal ele­ments? Or is that a sep­a­rate process at a sep­a­rate time?
I do my own pho­to research. While research­ing, I keep an eye open for things that might make for inter­est­ing visu­als. I keep a list, and in most cas­es, a copy of those images. But I nev­er know what I'm going to use until I start writ­ing. The text real­ly does deter­mine what pho­tographs end up in the book. Because of this, I always end up search­ing for pho­tos late in the project.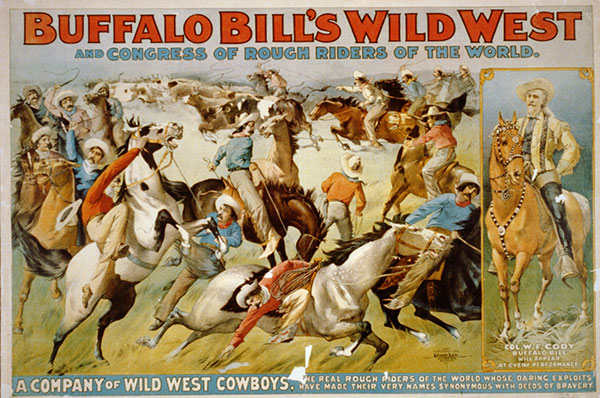 How did you write the dra­mat­ic scenes from the Wild West Show? They're filled with ten­sion, vivid descrip­tions, and a movie-like qual­i­ty. Were these actu­al scenes in the Show? And were you present to see them per­formed? It sure seems like it.
It was impor­tant to open each chap­ter of the book with a scene from the Wild West. Not only was I try­ing to show the par­al­lels between Will's per­son­al expe­ri­ences and the acts that even­tu­al­ly sprang from them, but also I want­ed read­ers to have a clear under­stand­ing of what the show entailed. The best way to do this, I decid­ed, was to write those scenes in a way that would make read­ers feel as if they were actu­al­ly sit­ting in the stands. I want­ed them to feel the ten­sion, the excite­ment, the dra­ma of the per­for­mance. I want­ed them to expe­ri­ence (at least in a small way) the awe that show goers felt when they watched those re-enact­ments of buf­fa­lo hunts and Pony Express rid­ers. After all, this is vital to the book's theme — that the Wild West cre­at­ed our col­lec­tive mem­o­ry of the Amer­i­can West; that we still tend to think in tropes, and those tropes come direct­ly from Buf­fa­lo Bill Cody. So, I wrote those scenes in great detail, almost in slow motion. Not a sin­gle descrip­tion is made up. Every­thing comes from the his­tor­i­cal record, includ­ing thoughts and com­ments from the peo­ple in the bleach­ers. I mere­ly used present tense to make the action feel more imme­di­ate. But the action real­ly and tru­ly hap­pened just as I've pre­sent­ed it.