When you walk into our house, you know imme­di­ate­ly my hus­band and I are read­ers. The din­ing room is des­ig­nat­ed as the library, but there are book­cas­es and books in every sin­gle room, includ­ing the bath­rooms. We sub­scribe to The Wall Street Jour­nal and the Sun­day New York Times, as well as Smith­son­ian, Audubon, and Sky and Tele­scope.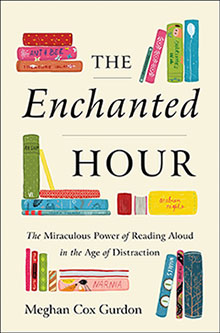 My hus­band has been teach­ing him­self quan­tum physics the last few years. I take books to the movies. Yet we both would have failed the "Goldilocks effect" if that test had been giv­en to us as young chil­dren. In her book, The Enchant­ed Hour: The Mirac­u­lous Pow­er of Read­ing Aloud in the Age of Dis­trac­tion, Meghan Cox Gur­don dis­cuss­es Dr. John Hutton's research on how read­ing aloud to chil­dren affects their cog­ni­tive development.
Hut­ton, a pedi­a­tri­cian and pro­fes­sor at the Cincin­nati Children's Hos­pi­tal, dis­cov­ered through MRI scans that the brains of preschool­ers who had been read to on a reg­u­lar basis "lit up" in areas asso­ci­at­ed with lan­guage and pro­cess­ing infor­ma­tion. Com­pared to peers who had lit­tle or no access to books, or who were giv­en screens instead of shar­ing a pic­ture book with a care­giv­er, the sto­ry-rich chil­dren were miles ahead in "lan­guage, emo­tion­al con­trol, vision, hear­ing … lay­ing the path­ways for future thought and reasoning."
The "Goldilocks effect" per­tains to chil­dren age three to five, when their brains are grow­ing fast. MRI scans showed "too hot" brain activ­i­ty in chil­dren view­ing videos. Not as ter­rif­ic as it sounds, the watch­ers were actu­al­ly pas­sive. Audio — lis­ten­ing to sto­ries through head­phones — pro­duced tepid reac­tions, "too cold." The "just right" com­bi­na­tion was being read to from a pic­ture book. Chil­dren must process the pic­tures while lis­ten­ing. Their brains are engaged and active. And they have the added ben­e­fit of phys­i­cal con­nec­tion to a person.
When I read this study, I remem­bered my own years between two and five. There were no children's books in the house I lived in. No one read to me. I was sel­dom spo­ken to and heard no sto­ries. Howdy Doo­dy and The Mick­ey Mouse Club (screen) kept me com­pa­ny. At the age of six, I entered first grade. The "look-say" or "whole word" method was still going strong. Read­ing didn't click with me until sec­ond grade.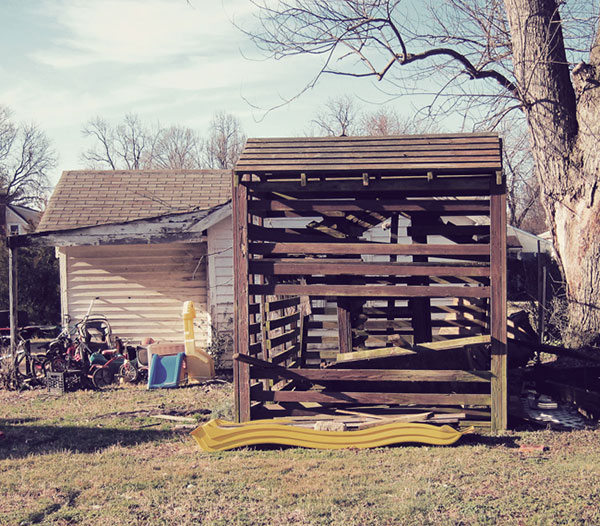 My hus­band was born in the Depres­sion when children's books were far down on the list of neces­si­ties. Next came the war, and his par­ents were busy with war work. He wasn't read to and doesn't remem­ber any books until he start­ed first grade. His sto­ries came over radio waves (audio), Inner Sanc­tum and One Step Beyond.
I can't say either of us grew up in a time of few dis­trac­tions. For my hus­band, the war ruled everyone's lives. By the time it was over, he was twelve, well past those vital devel­op­ment years. My life sta­bi­lized when I turned five, but my par­ents had mul­ti­ple jobs. Learn­ing to read and being exposed to books was left to teachers.
The Enchant­ed Hour cov­ers oth­er stud­ies that prove the impor­tance of read­ing aloud to young chil­dren, such as vocab­u­lary. Read­ing two pic­ture books aloud to a child each day for a year expos­es him or her to more than 438,000 words of text. Cather­ine Tamis-LeMon­da of New York Uni­ver­si­ty believes that pic­ture book time is the only set­ting in which par­ent and child talk about things oth­er than dai­ly rou­tines. Where else can you dis­cuss the moon or ele­phants or how birth­days are cel­e­brat­ed in oth­er countries?
The book includes test results of chil­dren in low­er socioe­co­nom­ic sit­u­a­tions: book- and word-poor house­holds. My back­ground. And yet I did learn to read, though rather late. Once the door to sto­ries was open, I read and wrote them. Library books had to be returned, but the sto­ries I wrote were mine. No one could take them away from me.
My hus­band did fine in lan­guage arts, but his inter­ests lay in math­e­mat­ics and sci­ence. My moth­er want­ed me to get a desk job. My husband's father urged him to join his build­ing busi­ness. With­out encour­age­ment, we found our own moti­va­tion and fol­lowed our own paths.
Gurdon's book made me wist­ful. What would my life had been like if some­one read me bed­time sto­ries? If I was tak­en to the library? If some­one stopped to lis­ten to one of my own sto­ries? But I can't go back to my preschool years and fill that gap. The arrow of time — a the­o­ry devel­oped by physi­cist Arthur Edding­ton in 1927 — only moves in one direc­tion, for­ward. The past is fixed and immutable.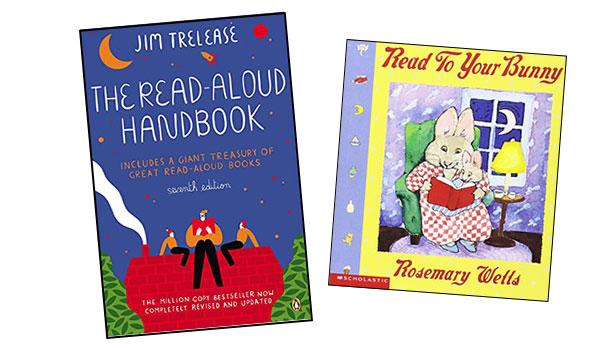 I wor­ry about chil­dren like me, grow­ing up in word- and book-poor homes. The plea of The Enchant­ed Hour is for par­ents to carve out an hour a day to read aloud to their chil­dren. This isn't a new idea. Jim Trelease's 1979 The Read-Aloud Hand­book paved that road for par­ents forty years ago. In 1998, Read to Your Bun­ny by Rose­mary Wells was pub­lished as part of her ini­tia­tive urg­ing fam­i­lies to set aside twen­ty min­utes a day of read-aloud time. Down from an hour to twen­ty min­utes, and yet the prob­lem still exists.
Here we are at the same cross­roads, but now the ene­my is screen time. No one read­ing this col­umn is unaware that screens are in the hands of younger and younger chil­dren. I see babies with cell­phones "to keep them qui­et" and I see the expres­sion­less faces of their par­ents, also on screens. Chil­dren in fam­i­lies that are poor in books but rich in screens — no mat­ter where they land on the socioe­co­nom­ic scale — will strug­gle to devel­op live­ly imag­i­na­tions, to escape the pull of social media, to fol­low their own paths, with or with­out encouragement.
The arrow of time only moves in one direc­tion, for­ward. Once passed by, those impor­tant years can't be reclaimed and fixed.