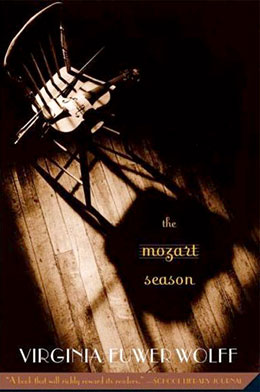 Fresh Lookol­o­gy fea­tures books pub­lished sev­er­al years ago that are too good to lan­guish on the shelf.
At the end of soft­ball sea­son and the begin­ning of sum­mer, 12-year-old Alle­gra Leah Shapiro learns that she has been select­ed as a final­ist in the Ernest Bloch Young Musi­cians' Com­pe­ti­tion. She is the youngest final­ist, some­thing she wor­ries about as she spends the sum­mer prac­tic­ing Mozart's fourth vio­lin con­cer­to. And she thinks and wor­ries about oth­er things, too, as she prac­tices, turns pages for her oth­er musi­cians, and hangs out with friends. Allegra's feel­ings are often con­flict­ed — she wants to be her­self and she wants to please her par­ents and grand­moth­er. She wres­tles with every­thing from what it takes to be a musi­cian to what it means to be "half Jew­ish." She won­ders about her con­nec­tion with her grand­moth­er, mur­dered in a con­cen­tra­tion camp dur­ing World War II. It's not just Mozart that runs through this girl's head and heart — Alle­gra is fig­ur­ing out who she is as she plays Mozart.
When she was a lit­tle girl, Alle­gra thought she could just pick up a vio­lin and it would sing the music inside of her. At the start of The Mozart Sea­son she believes the music resides in her fin­gers and the key is to train those fin­gers well. She prac­tices a lot. Her wise vio­lin teacher, Mr. Kaplan, helps her learn to do more than play the notes — she learns to find Mozart's music in her heart. To the strains of Mozart, Alle­gra feels her way through tra­di­tions she doesn't always under­stand, high expec­ta­tions (from her­self and oth­ers), and the usu­al grow­ing up issues of a twelve-year-old. This is a nov­el about work­ing hard, fig­ur­ing out who you are, and keep­ing an open heart.
The Mozart Sea­son is near­ly thir­ty years old, but its themes are time­less. A read­er who has had to work hard at some­thing — be that music, sports, math, read­ing, reli­gious instruc­tion etc. — while fig­ur­ing out what they think and feel about that thing's place in their life will rec­og­nize them­selves in Alle­gra Shapiro.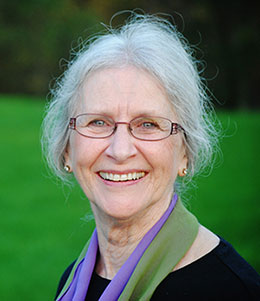 It was my hon­or to inter­view Vir­ginia Euw­er Wolff, the author, about The Mozart Season.
What are the challenges and joys around writing about music—and classical music in particular? Did you worry about making Mozart "accessible" for readers who might not be familiar with his music, or the violin, or orchestras, etc.?
The challenges are considerable. The specialized language, to begin with. For instance, "dynamics." Unlike the definitions of dynamics in the fields of physics or social psychology, a three-word definition suffices in music: loudness and softness. I wanted to make a glossary unnecessary. Definitions had to be swift and un-stumbling. I think the most we can do in writing about music is to nudge our readers directly to the music itself. Mozart may be an acquired taste, and "the Mozart effect" may be pseudoscience. But I did hope that the connections Allegra and the other characters make with classical music might be contagious.
A music competition is at the heart of this novel—the Ernest Bloch Young Musicians' Competition. Allegra is the youngest contestant, and she's worried about that. What are the advantages she has being the youngest?
Once in a blue moon in classical music, the youngest contestant wins. A ten-year-old Australian recently won the Menuhin Competition, the youngest ever to do so. Usually, the youngest musician has no advantage. The Cuteness factor doesn't exist when the contestants audition with an audio recording, and then play behind a screen for judges who can't see them. I made a promise to myself not to use certain words in the book. Two of them: "gifted" and "prodigy." Their connotations hover about every youth competition (and the younger the contestant is, the more they may surface), but such labels can be constricting and burdensome, thinning the conversation.
Allegra's violin teacher, Mr. Kaplan, tells her "I want you first to love the music. Then compete." Is loving the music a pre-requisite for competition? Is that the best way, or the only way to successfully compete? Does this love-then-compete idea translate to other competitive arenas do you think?
Some kids do compete in fields they don't love, and some musicians play the required music although they don't love it. And they may win. Mr. Kaplan knows that if you're going to put the thousands of hours into the honing of a thing, the thing itself will give you lots of reasons to resent it. Better if you begin with a reservoir of genuine love, so you can withstand the onslaught of resentment that will surely come along with the work. I think that's his main reason for saying that to Allegra.
The Mozart Season is almost thirty years old…. If a twelve-year-old musician today were to read about a twelve-year-old musician thirty years ago, how might things be different for today's reader? In what ways have things remained the same, do you think?
Today's reader, in a technologically octupuslike world, needs to sink down into the world of a story, any story, in order to let that story become a friend or even an acquaintance. (None of us wants to force Instagram on Harry Potter. But possibilities proliferate. I have seen a production of Hamlet in which Gertrude wears Hollywood dark glasses and keeps pulling out her cell phone.) Today's musicians practice just as many hours, with just as much frustration and joy as the musicians of Mozart's time did. The lack of instant gratification is one of the beauties of the art form; each new foothold in the vertical rock face of learning an instrument is so rewarding because it has taken so much work to get there. And young readers' versatility often lets them snap out of Mozart into the newest TikTok moves and back again. Bless 'em, every one.
The Mozart Season is told in first person point of view. How did you find Allegra's voice?
Ah, that's the lifelong search, or so it seems to me. Not much comes easily to me, and I was on my hands and knees following Allegra around listening to her during the years I took to get the book finished.
Is Allegra at all like you when you were twelve? If so, in what ways?
Somewhat. A bit. I loved playing in the youth orchestra as much as, or maybe more than, Allegra does.
Allegra's father is Jewish, her mother is not. Allegra says she's "half-and-half," and "if you're half-and-half you're the thing that can't be. You can't be half Jewish. So you go through your life being something that can't be." This winds up being quite important by the end of the novel…. Why was it important to include religion in The Mozart Season?
I heard a publisher say in the 1980s that the only remaining taboo in young adult lit was religion. I didn't say a word aloud. But of course I kept wondering: Would this mean that stories for kids couldn't be whole? Sublime music exists, at least in part, in order to help shape the great questions of the world, and those questions touch religion. There's not much distance between being transported by breathlessly beautiful music and sensing the presence of the eternal that the human psyche can just about inhale. Life suddenly becomes lucid. Allegra's grandmother sees religion as a stabilizing force; she drops this truth in Allegra's lap at a ripening time, part of her invitation to visit and learn about the connective tissue that befriends humility and binds humanity.
Tell us about the Dancing Man, Mr. Trouble, who appears and disappears at outdoor concerts, dancing on the sidelines. Was he always in the story?
The Dancing Man and Allegra were the first two characters in the book. Every community has its memorable figures; the community near where I lived when I was writing this book had its dancing man. I was privileged to see him at several concerts.
You've said in other interviews that your mail from young readers of The Mozart Season is the most heartfelt reader-author correspondence you receive. Why do you think this is?
Some young readers hear in the book the voice of someone whose daily life resembles theirs: practice, practice, practice. For music students the focus is often so tight, with the microscope on tiny details; the confinement can make you feel a little bit crazy. When you find a book about a character who shares the zest and the restlessness and the love, somebody who gets it about the intimacy of a pair of 16th-notes, it seems natural to reach out to the author. I'm on the lucky end of their correspondence. Some of them become professional musicians and I'm glad to have them as my friends.
You are a violinist and a writer. What parallels do you find between writing practice and music practice?
Well, we have to use or lose it. My years of violin lessons have instilled in me a respect for the instrument, its care and feeding. A holy awe. In both music and writing we need to keep listening for the best and knowing it when we hear it. A daily difference, though: Musicians need to practice scales and arpeggios each day—like dancers at the barre—but writers may get by without, oh, let's say diagramming a dozen sentences every time. Writers get to be inventive about our warm-up exercises. Another difference: The lapsed musician must go through character-building agonies in reconstructing the skills s/he once had at the ready. The lapsed writer may get stiff or sloppy or ragged, but the return to craft is probably not as punishing.