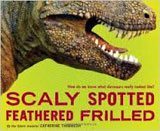 How did you learn about paleoartists?
While I was working on my book Lucy Long Ago, part of that research revealed the work of a paleoartist who reconstructed living creatures from paleo times based on fossil evidence, including the hominid, Lucy.
How did you decide which paleoartists to contact?
I researched the world's top paleoartists—as defined by the paleontologists and paleoartists themselves. Then, from those artists, I selected the art I personally connected with and thought might mix well together in a book. I then contacted those artists to see if they would participate in the project. (One artist contacted declined.)
How do you ask them for information?
It's pretty straightforward—just ask! Most of the time, I'm able to contact the artists initially through email. That's helpful for a cold-contact. I am able to introduce myself and attach a link to my website to familiarize them with my work. Then, after some initial correspondence with email, I set up a telephone interview.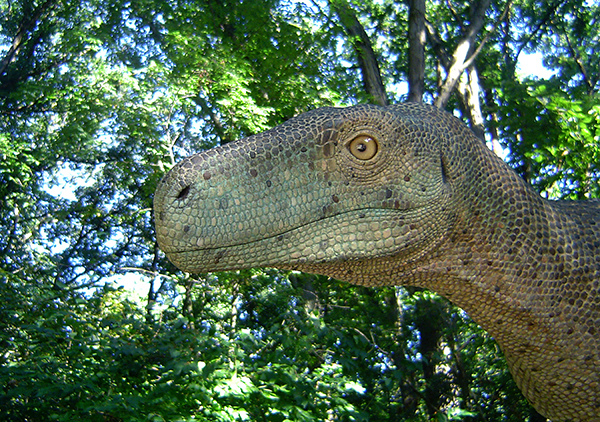 What's the process you went through for obtaining permission to use the art in this book? Where did you go to find the art?
Usually the artists own the copyrights to their artwork (or sometimes a museum has the copyright), so it's just a matter of negotiating a usage fee and the terms with which to use the work. I scoured the internet, some books, and artists' websites to find the art. Later in the process, after the artists were selected, I would email specific requests to see if anyone had, say, a Triceratops with the scale pattern fairly visible (or some such).
How do you write so that both children and adults are interested in your books?
Hmmm .... I choose topics that interest and excite me and that I feel will interest and excite kids. Both elements must be present or I won't do the book. I've started several books and then somewhere along the way either I lost interest or I felt the interest level for kids wouldn't be there and so I abandoned the projects. I don't consciously write for any age. I do purposefully write with a fairly casual tone—which I think tends to make a book more kid-friendly. It surprises me, still, that so many adults tell me they enjoy my books and perhaps that's because while I try to write in an accessible manner for kids, I also refuse to dumb anything down for them—which in turn, might make the material more appealing.
Were you interested in dinosaurs as a child?
Nope.
What was the most surprising thing you learned while writing this book?
My initial thought—the thought that led to digging deeper into the topic (How do we know what dinosaurs really looked like?)—was: 'Well, obviously the artists just make this stuff up. They'd have to; there's no reference to draw upon.' But that thought led me to this: 'But how can they just make stuff up and present it in a scientific context (without an attached disclaimer: THIS IS COMPLETELY MADE UP)?' This of course got me agitated; which, in turn, led to: 'The scientific presentations of dinosaurs (as opposed to movie dinosaurs or picture book dinosaurs) MUST be based upon something. What could it be?' So, it was enormously surprising and gratifying to learn that paleoartists base their art not just on "something"; not even just on a handful of fossils, but on a tremendous backbone of scientific evidence and scientifically based inference (with some artistic license taken when absolutely necessary—for instance with color).
Thank you, Cather­ine, for writ­ing a book that address­es ques­tions we did­n't even know to ask, but which intrigued you enough to research and write Scaly Spot­ted Feath­ered Frilled: How do we know what dinosaurs real­ly looked like? And thank you for shar­ing some of your book-writ­ing jour­ney with our Bookol­o­gy readers.