Wel­come to Peace-olo­gy. We are two children's authors team­ing up to review children's books with peace in mind.
Caren: After all our inter­views for our book Sachiko: A Nagasa­ki Bomb Survivor's Sto­ry, I asked the book's inspi­ra­tion, peace edu­ca­tor Sachiko Yasui, if she had any last words she would like to share with children.
Sachiko's response was to think about this:
What is peace?
What kind of per­son should I be?
Keep pur­su­ing answers to these questions.
I haven't stopped think­ing about Sachiko's ques­tions. When I met Ellie, we dis­cov­ered we ask the same ques­tions when look­ing for books for kids.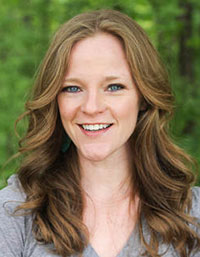 Ellie: I read to my three- and five-year-old chil­dren every sin­gle day. They mem­o­rize lines from books and book char­ac­ters are the basis for our imag­i­na­tive play. I also teach peace lit­er­a­cy to teenagers. I am fas­ci­nat­ed as a par­ent and teacher which books spark curios­i­ty in kids and broad­en their uni­verse. Which books lead to true explo­ration around pow­er and rec­on­cil­i­a­tion? Which beau­ti­ful­ly show human­i­ties unfold­ing with a bend toward jus­tice? I am active­ly on the look-ut for books that inform our imag­i­na­tions about what kind of healed world is possible.
Caren and Ellie: In our upcom­ing Peace-olo­gy series, we'll be on the look-out for peace books we can rec­om­mend to you. What is the lan­guage of peace? Which sto­ries cap­ture peace in ways that inspire inquiry? How can children's books help adults and chil­dren explore the mul­ti-lay­ers of peace togeth­er… because Mahat­ma Gand­hi said, "If we are to teach real peace in this world … we shall have to begin with the children."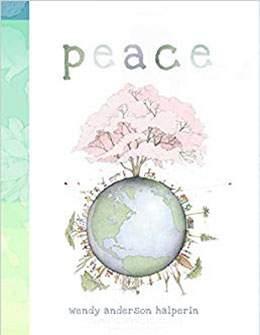 Here is the first book we'd like to share to ring in the New Year: Peace by Wendy Ander­son Halperin, Atheneum Books for Young Read­ers, 2013.
Weav­ing the words from the Tao Te Ching, "For there to be peace in the world …" as well as oth­er quotes from world's peace­mak­ers, chil­dren explore a peace jour­ney through Wendy's exquis­ite­ly detailed draw­ings, inspired by ele­men­tary chil­dren. Snug­gle up and togeth­er wend your way from peace in the world to peace in your heart.
What can you do in 2020 to cul­ti­vate peace in your body, your fam­i­ly, and your world? Maybe it's design­ing a quilt of peace inspired by Wendy's book, or lis­ten­ing deeply to per­son­al sto­ries of a friend, fam­i­ly mem­ber, or a staff mem­ber in your school. Or maybe it's slow­ing down, adjust­ing neg­a­tive self-talk, and help­ing our chil­dren appraise the pos­i­tive. Our world needs more peace, and it can start with each of us.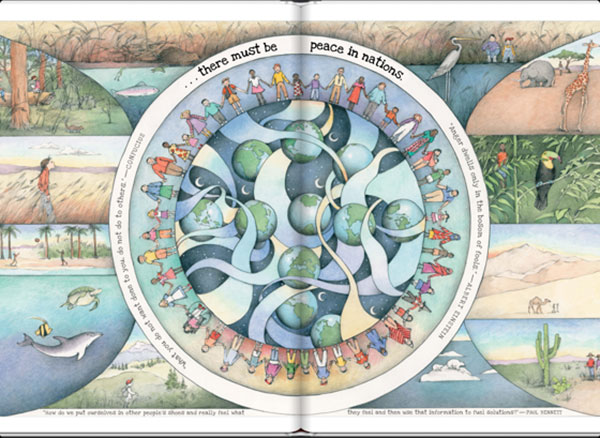 Do you have children's books or ideas with peace themes you'd like to share? Please do.
As we can, we would like to incor­po­rate your rec­om­men­da­tions into upcom­ing arti­cles, and of course, acknowl­edge you. Let's make Peace-olo­gy inter­ac­tive. Write to either of us and describe your sug­ges­tion, includ­ing your name, con­tact, and pro­fes­sion­al or orga­ni­za­tion­al. www.ellieroscher or www.carenstelson.com
Hap­py New Year to all. We look for­ward to being on this peace jour­ney together.