For this inter­view, we vis­it with Ed Spicer, edu­ca­tor, author, cur­ricu­lum guide writer, and ALA com­mit­tee mem­ber many times over.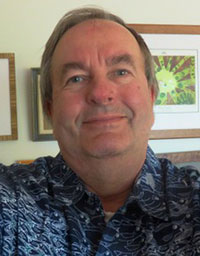 Which celebrity, living or not, do you wish would invite you to a coffee shop?
I would love to spend some time in a confidential, friendly chat with Michelle Obama.
Which book do you find yourself recommending passionately?
Oh! This depends so much on what color your wheelbarrow might be! As a teacher, I've always loved edging students out of their comfort zones and we are all students. I adore Leslie Marmon Silko's Ceremony. I love Audre Lorde's poetry, which is most certainly a window for this white, male reader.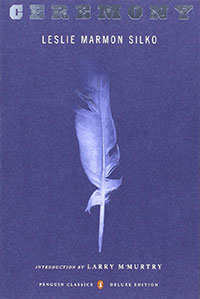 Cur­rent­ly, I am get­ting ready to do a pre­sen­ta­tion at a sym­po­sium fea­tur­ing Nao­mi Shi­hab Nye, so I have fall­en in love again with 19 Vari­eties of Gazelle, a gor­geous book that helps us to remem­ber that no sin­gle sto­ry can encap­su­late a peo­ple or a cul­ture or even a sin­gle human. If you want to read a book with your ears, I think Tobin Anderson's Feed is actu­al­ly enhanced by the audio (and it is ter­rif­ic with just your eyes).
What's your favorite late-night snack?
Either cashews or ice cream. but don't tell anyone!
Favorite city to visit?
If I were only allowed one, I could very well choose staying at the Hotel Monteleone in New Orleans in the winter or spring (they treated us like family). If not, Chicago and Toronto would have to battle it out.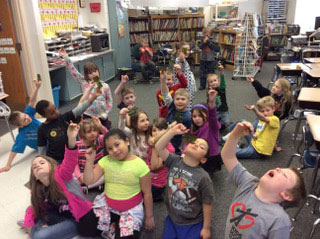 Most cherished childhood memory?
A lot of my childhood memories are not pleasant. I watched my father knock my sister's front tooth out with a cement sprinkler attached to a garden hose. I ran away and lived hiding in a church youth center for about a year. I was on my own for good at the age of 15. Yet I absolutely cherish these memories. As The Association says, "Cherish is the word I use to describe all the feeling I have hiding…"
First date?
When I went to col­lege, I weighed under 100 pounds and was approach­ing the five foot mark. Dat­ing wasn't a word that meant the same thing to me as it did to the young women I thought I was dat­ing. In any event, my first 500 dates were total­ly bor­ing and insignif­i­cant. I may also be exag­ger­at­ing the five actu­al dates I real­ly did have, but I still do not remem­ber them.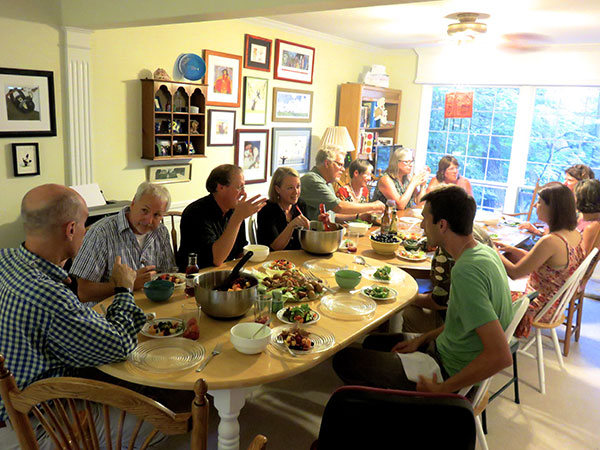 Illustrator's work you most admire?
Too many! Kadir Nelson, Beth Krommes, Pamela Zagarenski, Melissa Sweet, Jerry Pinkney, Paul Zelinsky, Marla Frazee, Mo Willems, E.B. Lewis, Matt Faulkner, Yuyi Morales, Ashley Bryan … And, of course, Maurice Sendak, Wanda Gag, Beatrix Potter, Dorothy P. Lathrop from earlier years. Among the younger illustrators coming up the pipe, I am very excited by the new work Shadra Strickland is doing. I also think Christian Robinson will become even more of a force. My friend Ruth McNally Barshaw gave me a watercolor she painted of Red Riding Hood. Watercolor is a new medium for her and it is among my very favorite pieces of art and I hope it bodes well for her.
Tea? Coffee? Milk? Soda? What's your favorite go-to drink?
COFFEE, cream and no sugar! Sometimes there is nothing better than a gin and tonic, however.
Favorite season of the year? Why?
ALA Mid­win­ter sea­son! This may not be a uni­ver­sal­ly acknowl­edged sea­son, but for me it begins that slow trek back into feel­ing healthy. I suf­fer from sea­son­al affec­tive dis­or­der and ALA comes right after the hol­i­days in Jan­u­ary (some­times, painful­ly, Feb­ru­ary). Hang­ing around so many believ­ers in chil­dren, in lit­er­a­cy, and, more impor­tant­ly, kind­ness always restores my faith in the world and in myself. From an art per­spec­tive, I love autumn. The col­ors nev­er cease to blow me away.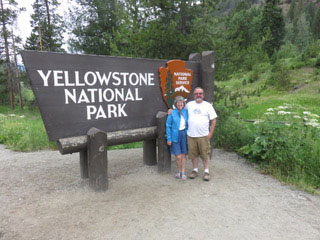 What's your dream vacation?
My wife, Ann, and I have begun exploring our National Parks. Last summer we visited six, which brings our total close to 20. We want to keep exploring. I have dreamed of traveling down the Zambezi River through the Okavango Delta region of Zambia, Zimbabwe, and Botswana although I fear I may have missed my opportunity.
What gives you shivers?
Our newly elected president and our lack of kindness and even civility toward those who do not share our culture, religions, customs, holidays, language, etc.
Morning person? Night person?
NIGHT! Bedtime before 1:00 am is for wimps.
What's your hidden talent?
Years ago I was a very successful cologne salesperson during the holidays! I sold a lot of Russian Leather cologne. Today, I am not a chef, but I do make very pretty food that tastes good! I cannot, however, follow recipes to save my life and I have rarely made the same thing twice.
Your favorite candy as a kid …
Any that I could steal.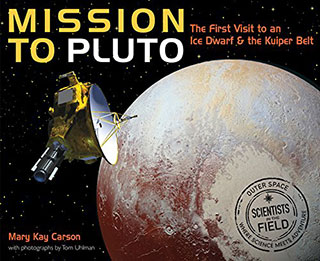 Is Pluto a planet?
Ha! I write the curriculum guides for Houghton Mifflin's Scientists in the Field series. I just finished doing the guide on Pluto. The lead scientist in this book thinks of Pluto as a planet. I will side with him.
What's the strangest tourist attraction you've visited?
Corn Palace? I have been to some very sketchy amusement parks. In Allegan, I often take people to see our giant chicken at our County Fair site.
Brother and sisters or an only child? How did that shape your life?
When everyone was alive, I had 2 brothers and 5 sisters. At least one brother has passed away and I haven't seen the other for more than 50 years. I haven't spoken to anyone in my family for more than ten years. It is more like anti-shaping.
Best tip for living a contented life?
Get help!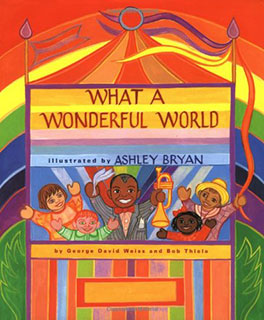 Your hope for the world?
When I taught first grade, I could never read the Ashley Bryan illustrated version of Louis Armstrong's What a Wonderful World without crying! I read this book every year and cried every time. "They'll learn much more than I'll ever know…" always hit me as so beautiful and so true. I often told people every year that I had first graders who are much smarter than I am. Many people assumed I was being facetious, but I meant it quite literally. I have more experience and I have more facts at my disposal, but my first graders always demonstrated the creativity, the dreams, and the fearlessness that make me feel hopeful for our future.