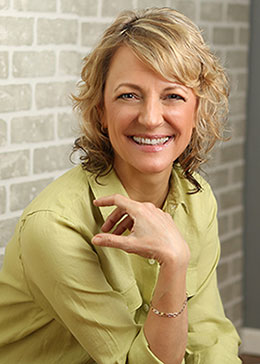 Where do suc­cess­ful non­fic­tion writ­ers get their ideas? So many places! The top­ics a non­fic­tion writer can write about are lim­it­less. Sure, some ideas have been writ­ten about before, but non­fic­tion writ­ers take that as a chal­lenge. They ask what unusu­al angle they might take or if there is a dif­fer­ent (or bet­ter) for­mat in which to deliv­er the infor­ma­tion. Is there a way to add mys­tery or intrigue? Is there a lit­tle known fact beyond that's not com­mon­ly known?
Yes, non­fic­tion top­ics are lim­it­less. Truth be told, though, it can be hard for non­fic­tion writ­ers to set­tle on a par­tic­u­lar idea even when they're swim­ming in a sea of them. This is par­tic­u­lar­ly true for young writ­ers who are try­ing their hand at writ­ing non­fic­tion for the first time. Young writ­ers not only have to come up with engag­ing ideas, but they have to mas­ter a bevy of oth­er skills in their ear­ly writ­ing assign­ments: how to write a rough draft, choose rich words and phras­es, order events, use prop­er punc­tu­a­tion, and more. Choos­ing a top­ic some­times only adds to the anguish.
So how can we help young writ­ers see that good non­fic­tion ideas are all around them? How can we help them dis­cov­er a top­ic that excites them and makes their writ­ing more enjoy­able? We need to teach them to do what oth­er non­fic­tion writ­ers do: dive deep!
Here are some sug­ges­tions — tried and true — from some­one who swims in that sea and is on the hunt for new ideas every day:
Expand your social net­work. Befriend peo­ple of dif­fer­ent ages, back­grounds, regions of the coun­try or pro­fes­sions. Talk to them about what inter­ests them and what is hap­pen­ing where they live. Friends and fam­i­ly mem­bers often have great sug­ges­tions for non­fic­tion top­ics based on things they've expe­ri­enced that you have not.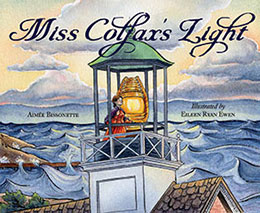 Read broad­ly. Read region­al news­pa­pers with sto­ries that have not bro­ken nation­al­ly or spe­cial­ized pub­li­ca­tions for peo­ple with spe­cif­ic inter­ests (e.g. dog mag­a­zines, trav­el mag­a­zines). Read about cur­rent and his­tor­i­cal events, oth­er coun­tries, music, books, food, cul­ture, and tra­di­tions. I got the idea for Miss Colfax's Light from a small excerpt I read in anoth­er book about women of the Great Lakes. I wrote Aim for the Skies after read­ing Jer­rie Mock's obit­u­ary in an Ohio newspaper.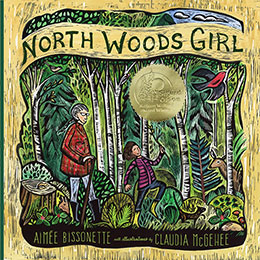 Spend time in nature. Do you know there are sci­en­tif­ic stud­ies that prove that our cre­ativ­i­ty is boost­ed when we spend time out­doors? It's true. And when we get out­doors, we also see that nature pro­vides an end­less sup­ply of things to write about — like the ani­mals, plants, and chang­ing sea­sons depict­ed in my book North Woods Girl. I have sev­er­al works in progress that focus on the nat­ur­al world — all of which are the result of hik­ing, canoe­ing, and tak­ing pho­tographs in the great out­doors. When I am stumped for ideas, I put on my walk­ing shoes and head out.
Talk with experts. Experts are chock-full of infor­ma­tion and most of them love to share it. Just ask! And if you are think­ing you don't know any real experts, keep in mind there are "every­day experts" all around us who know about all sorts of things. Have you ever toured a fire sta­tion with a fire­fight­er? I have. And I learned lots of cool stuff when I did. For instance, did you know that fire­fight­ers have to use spe­cial wash­ers and dry­ers to clean their gear to remove car­cino­gens? Or that they have to hang their fire hoses after fight­ing fires so the hoses can dry out? (Which — fun fact — also means they need more than one set of hoses for their trucks!) Talk­ing to an expert helps you learn uncom­mon and inter­est­ing facts you can share in your non­fic­tion work.
Vis­it web­sites that report on fun facts and odd­i­ties. There are a num­ber of web­sites that spe­cial­ize in inves­ti­gat­ing and report­ing all sorts of fun facts — facts that make great non­fic­tion top­ics. Here are a few of my favorites:

Now I Know email newslet­ter (and web­site with archives) by Dan Lewis
Eurekalert! The Glob­al Source for Sci­ence News
When read­ing mate­r­i­al on these sites, I try to keep an eye out for "tip of the ice­berg" frag­ments or "unturned stones." There are always bits of unmined mate­r­i­al there — ideas that lie buried or hid­den under oth­er infor­ma­tion. That infor­ma­tion is per­fect for a non­fic­tion piece.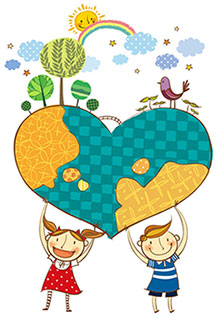 Be sure to choose an idea you love. Once you set­tle on an idea, the research and writ­ing begins. That takes time and ener­gy — so don't choose a top­ic you're only mild­ly inter­est­ed in or your work might start to feel like just anoth­er assign­ment. You want the excite­ment you feel for your top­ic to show in your work. You want your read­ers to feel that excite­ment, too. The best way to do this is to choose a top­ic you tru­ly enjoy — per­haps one you always wished some­one else had writ­ten about so you could read it.
In her les­son plan "Call­ing all Non­fic­tion Writ­ers," Mag­gie Knut­son sug­gests a num­ber of ques­tions teach­ers can ask stu­dents when select­ing non­fic­tion top­ics for their writ­ing. I've includ­ed a few of her pro­posed ques­tions below. You can find her whole les­son plan here. Ques­tions like these help guide writ­ers, young and old, in their search for good non­fic­tion ideas. They help writ­ers choose ideas they care about — and that con­tributes to writ­ing success.

So tell your young writ­ers to put on their flip­pers, snorkels, and masks and dive in! Tell them to swim around in a big sea of ideas — one they've gen­er­at­ed them­selves using some of the sug­ges­tions above. They are sure to find one that is a good fit. Then, let the writ­ing begin.
Ques­tions for Students
Brain­storm a list of all the pos­si­ble top­ics about which you might write. Don't judge them or exclude any­thing that pops into your mind.
Think about each top­ic with your eyes closed. Notice how you feel. Does the top­ic excite you? Does your body get warm, cold, or feel some­thing else, such as ener­gized, heavy, sad, hap­py, or excit­ed? Do ideas begin to come to mind?
Do a two-minute quick write on your top­ics — use notes, key­words, or bul­let points, not full sentences.
Based on your quick write, choose the top­ic that most appeals to you.