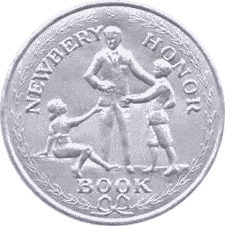 What is your proudest career moment?
My proudest career moment I suppose should be the day in 1986 when On My Honor won a Newbery Honor Award. But though that was the moment that changed my career more than any other, it's not my proudest.
My proud­est was when I was just begin­ning writ­ing, had fin­ished my first nov­el and had no idea whether what I was doing had any val­ue at all. I had no one to read it to tell me. So I pre­sent­ed this first man­u­script — it was Fos­ter Child—at a writer's work­shop where the New­bery-Award-win­ning author Maia Woj­ciechows­ka read it. She made an announce­ment telling the entire con­fer­ence that "Mar­i­on Dane Bauer has writ­ten a nov­el called Fos­ter Child, and it's good! It's going to be published!"
That's the moment when I knew for the first time that I could do this thing I want­ed so bad­ly to do, and I've nev­er been proud­er. From that moment on I've believed in myself and my work.
Describe your favorite pair of pajamas ever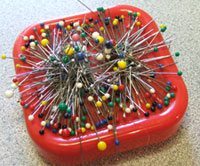 They were newly made, pink with cheerful kittens all over them, and they were coordinated with pajamas made new for my identical-twin friends, Betty and Beverly. Their grandmother had made the pajamas for the three of us and finished them just in time for an overnight together. The only problem—and this is what makes the pajamas particularly memorable—was that their grandmother's sight was no longer very good, and she simply sewed all the straight pins into the seams and left them there. We spent the whole night, all three of us in the same double bed, saying "Ouch!" every time we moved and pulling out more pins.
What's the bravest thing you've ever done?
No question . . . having children was the bravest thing I've ever done and, as well, as being the thing I'm most grateful I did. I didn't have children because I was consciously brave but because I had no way of knowing what lay ahead, all the difficulties, all the joys. When you have a child you connect yourself to another human being—a complete stranger—for the rest of your two lives. No divorce possible. And that, if you stop to think about it, is really scary! Fortunately, few of us stop to think those thoughts before we bring a child into our lives.
What's the first book you remember reading?
I've forgotten the title and have no idea who the author was, but I can still see the fuzzy pink lamb on the pale blue cover. It was a story of a lamb with pettable pink fuzz who got lost and couldn't find his mother. Things got so bad that on one turn of the page lightning cracked in the sky and rain fell and the pettable pink fuzz went away entirely. All the colors went away, too. That whole spread was done in grays. I remember touching the smooth gray lamb again and again, wanting to bring the pink fuzz back. Of course, another turn of the page brought everything back and the lamb's fuzzy, pink glory. The lamb's mother came back, too. Such a surprising and satisfying ending!
What TV show can't you turn off?
I seldom watch TV, but I'll admit to being in love with Downton Abbey. When an hour's show ends, I always want more!